Warehouse construction

Client:
Saipem

Location:
Abu Rudeis

Year:
2006

Description:


Uses:
.................

Duration:
...........................


Warehouse construction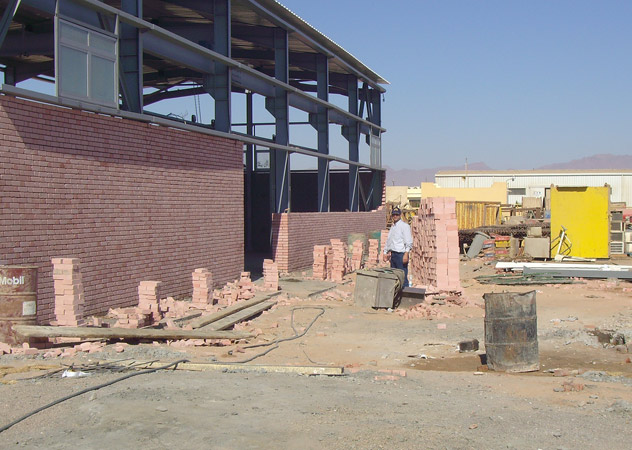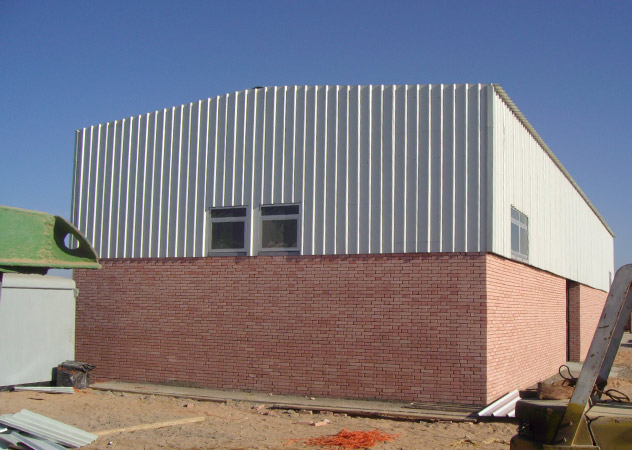 SERVICES PROVIDED
Building Parameters
Clear span two direction slop width (m) 10.00m out to out of steel line length (m) 30.00m out of out of steel line Eave Height (m)_ 7.5m
Civil Works
Soil preparation. Leveled, then hammered before and after lime stone installation I beam column base 16mm steel bar reinforced concrete dim. 70x70 cm with 70cm height Horizontal beam from base to anther 16mm steel bar reinforced concrete dim. 30x30 cm with same length between the base
Flooring
12mm steel bar reinforced concrete 20 cm height 3.0x3.0 meter blocks, 2 cm foam in between grouting mortar for fine leveling and water insulation
Bricks
3.0 meter height, four sides of building
Steel Works
Building Skeletons , Standard BFI beam, vertical and shattering
Roof Purlins
Light U (UPN) beam18 2.5 meters separate
Painting
3 layer system primer and Alkyd
Crane Systems
Includes runway beams, columns brackets and crane stops include the crane system – manual type with 6 movement - and crane rails
WE ALSO PROVIDE: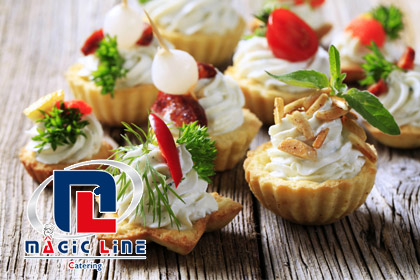 Catering
Magic Line | Catering department was established in 1999, with the idea of providing first-rate quality food and beverage products...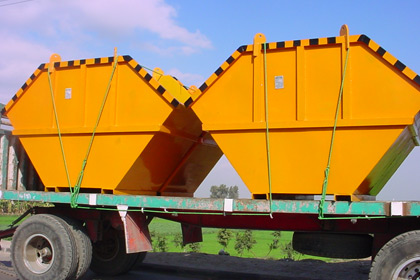 Trash basket
Stainless Steel Trash Baskets; permanently equipped with a rubber seal and certified lifting slings; Steel thickness of 5mm